Description
Have you felt hopeless about your inability to lose weight and feel like you are at your wit's end trying to figure out how to get rid of those extra pounds? Are you still lugging around the weight that you gained last holiday season and suddenly you realize that a new holiday season is upon us.
If you feel like you have done everything to lose weight and nothing has worked, or you have lost weight only to gain it back over and over.  It is time to get off the merry-go-round and put an end to the problem for good.  Let me help you achieve your weight loss goal, I can help.  I specialize in assisting obese, severely obese and morbidly obese individuals that feel that there is no other solution.
If you are like most individuals you may or may not even be aware that you are obese or severely obese.  If you are morbidly obese or severely morbidly obese as I was, that means you are well over 300 pounds and I want to help you.
---
I am not a doctor and I have no fancy degrees or PHDn, but I have passion and I KNOW the path that can change life once and for all.  Look it is NOT going to be easy… but it WILL be worth it.  What do you have to lose except extra pounds.  It is time to make your weight loss action plan.  Listen, learn and live the simple secrets I will share, follow these step each day and I guarantee that you will begin to shed pounds.
Why am I so sure? Well I was once 500 pounds… I could have been more, we will never know now.  I was in a wheelchair for seven years, I truly thought it was an early grave for me… I did these simple incredibly easy steps each day and over time, I began to melt away fat.  I have now lost over 270 pounds and rid myself of type II diabetes, plus I packed away my wheel chair permanently over a year ago. My personal goal is to reach 130 pounds.
Buy Dance and Slim Down – How I Lost over 200 lbs Now!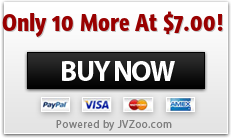 ---
So what is YOUR goal? What is your dream size.  Your dream weight. Do you simply just want to feel good again, younger again, more limber again.  Do you miss being active and able to do all you want to do? Or perhaps you want to look a particular way and you can not achieve the image you desire…  we all have an image of ourselves in our minds eye.  If the image in your heart and mind is not matching the image you see in the mirror, let me help you.  I can help you get back to a healthier you.  Look, let's be honest it won't happen overnight… and if you are not diligent it may not happen at all. But I am going to show you some simple diet hacks that really work, so I know that as long as you do these simple steps it will happen.  It is a simple formula that I use that works every time.
This brings me to my final point which is this, there is no quick fix when it comes to your body and your health.  You must make a commitment to heal your life. This is so important because we are talking about a lifestyle change. You consultation will allow me to discover the pitfalls that are causing the problem. I will be able to assess your eating habits, favorite foods, level of activity and more. I am excited at this opportunity to help others in need. If there is anyone out there who hurts inside as bad as I did, then you have come to the right place.   There is no more exciting time than watching someone attain a dream or goal. We will set your weight goal together and we won't stop until you reach it.
---
With your consultation comes a free 30 day trial in my all new private member site "Fat Burners Club".  This will provide you with access to my services at all times, through interaction in forum, through newsletters, videos, and more.  Plus you will get to share your before and after's privately or publicly on the site depending on your preferences.  So what are you waiting for?  Are you ready to become the person you know deep inside you are meant to be?  If so, then it is time to take action.  Click below to schedule your consultation today. Simply choose the available date and time that works best for your schedule.
           Adrienne Obey.  A healthier me.
Adrienne Obey is a weight loss coach that has lost over 270 lbs, without surgery or medications. She once was disabled and almost 500 lbs.